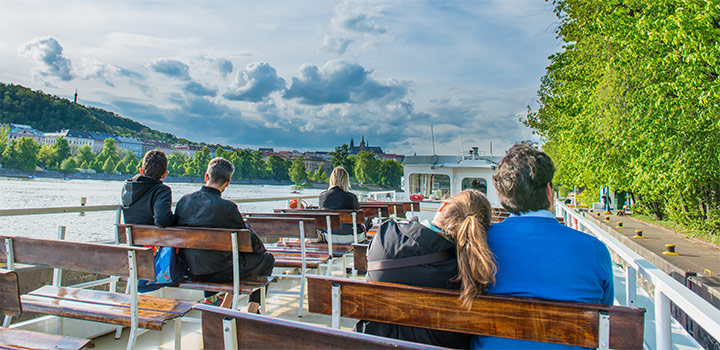 Even though it's still cold in Prague, at least for now, we are already preparing for a new cruise season – this year the 151st. The first cruises will take place already this month.
On March 18 at 15:30 and 17:00 we will go on the first grand cruise of Prague and on March 19 we will launch regular one-hour cruises of Prague, which will go every weekend from 11:00 to 18:00 until April 30.
Then on March 26 you can go with us on the opening cruise to the zoo, either from the Rašín Embankment or from Čech Bridge. And you will certainly enjoy our new one-way and return tickets combined with admission to the zoo, leading to agreeable savings.
We will end the month of April with our first cruise to Slapy on April 30, which also kicks off the season of cruises outside Prague.