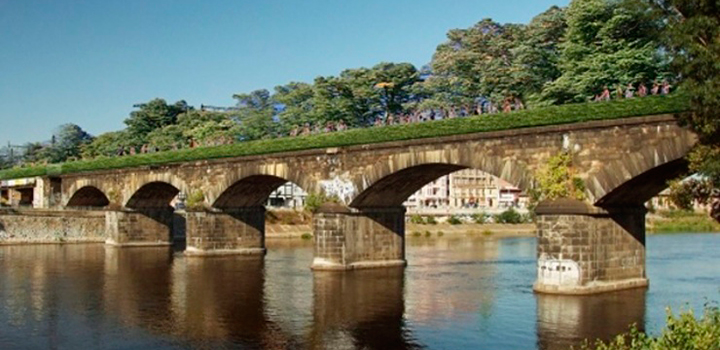 Most of Prague's inhabitants probably know the Negrelli Viaduct but not all of them know that it is the second oldest bridge in Prague. Its construction was completed in 1850 by Alois Negrelli, an Austrian expert on railway bridges. The bridge is 1,110 metres long and is thus one of the longest railway bridges north of the Alps.
Restoration work on this architecturally valuable structure should begin in January 2016. Over the years, the bridge has been worn considerably and subjected to insensitive interventions.
If you want to visit this extraordinary monument before it is restored stone by stone, combine your trip with a cruise of the Vltava from the all new HolKa dock. It opened on 7 August 2015 and since then has transported almost 10,000 passengers.
The dock for the modern high-deck catamaran the HolKa transports passengers between Holešovice, Štvanice Island and Karlín.