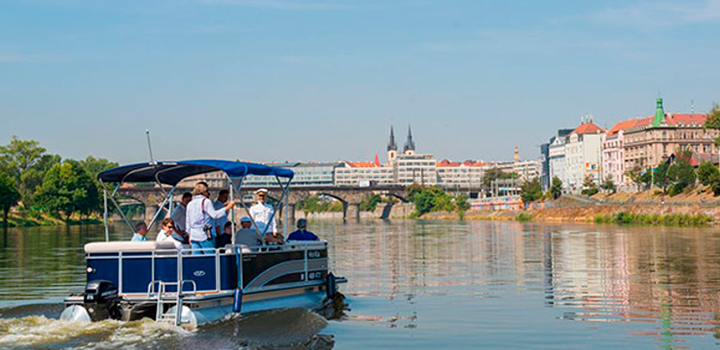 Today a new ferry was ceremonially opened in Prague that will link Karlín, Štvanice Island and Holešovice by means of a regular, seasonal route. The ceremonial opening was combined with the launch of the new wheelchair accessible boat that will be making the crossing. The boat has been christened the "Hol Ka". The name was chosen in a public survey and is an acronym of the first letters of the words Holešovice and Karlín, the two districts which the ferry links. 
Attending the event were the mayor of the Capital City of Prague Adriana Krnáčová, the mayor of Prague 7 Jan Čižinský, the deputy mayor of Prague 7 Ondřej Mirovský, the mayor of Prague 8 Roman Petrus, the director of ROPID Petr Tomčík, the director of Povodí Vltavy Jiří Friedel and the councilman for culture of the Capital City of Prague Jan Wolf. 
Everyone who took part in today's opening also got to enjoy a pleasant riverside picnic on Štvanice Island with an accompanying programme for the whole family.