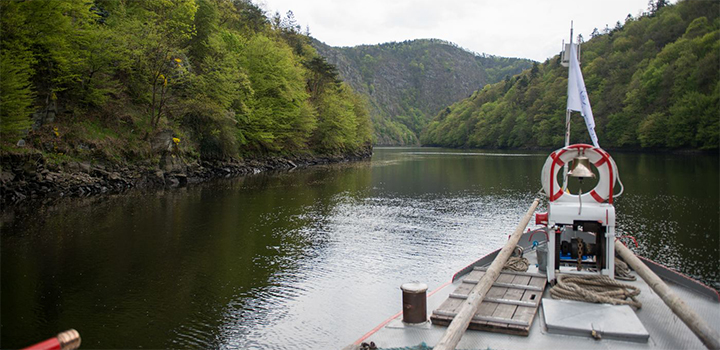 The first cruise to Slapy this year was fortunate to take place on a beautiful, sunny day. The warm and fresh spring nature was the best companion for the Saturday cruise to Slapy on our historic paddle steamer the Vltava, which set off in the morning from the Rašín Embankment, where it also returned in the evening. 
The whole-day cruise also featured a guided tour of points of interest along the route, passing through several lock chambers and, for guests who selected the all-inclusive option, the opportunity to enjoy refreshments on board.
This traditional cruise is still very popular, which is why we operate it throughout the season. You can find the departure dates of the next cruises and other information on the Slapy cruises website.