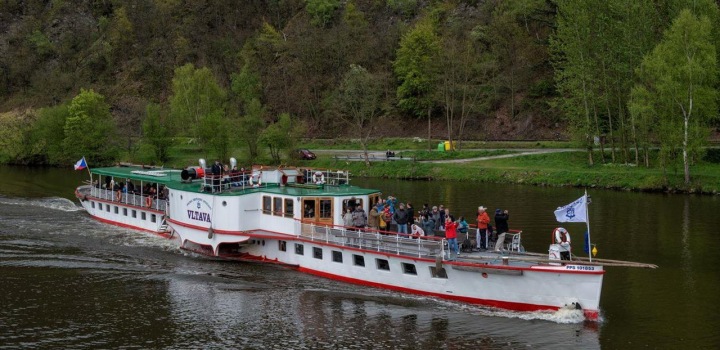 This year's opening cruise to Slapy will depart this Saturday, 29 April at 8:30 from the dock at the Rašín Embankment. Like last year, this traditional cruise will feature the Vltava paddle steamer, one of only two boats of its kind in the Czech Republic.
You can choose either a one-way ticket or a discounted return ticket. Purchase your tickets on-line on our website you receive a 10% discount!
You can also choose between the regular cruise to Slapy and the cruise to Slapy all inclusive, i.e. a cruise with a lunch menu, drinks, snacks and more.
More details are available on the Slapy cruises or Slapy all inclusive website.