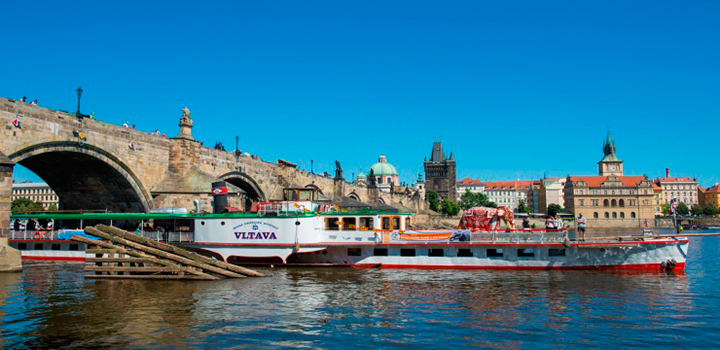 This upcoming Saturday, on 29 March, we are starting a new season of cruises to the Zoo.
The historic steamer Vltava will be sailing all Saturday.
As in the previous year, this regular boat service will depart from the boat dock on the Rašínovo Embankment always at 9:00, 12:00, and 15:30. In June we will also sail at 8:00.
On the way to the Prague Zoo the steamer will make a stop at the dock at Čechův Bridge, tickets are sold at the office on the foot bridge # 3. From Čechův Bridge will always sail at 9:20, 12:20, 15:50 and from 1 May additionally at 10:00 and at 17:00. Cruises from Rašínovo Embankment and from Čechův Bridge will also take place during public holidays.
You can also also enjoy the cruise on a ship on your way back from the Zoo, according to the current timetable the ship will take you back to one or the other dock. Therefore, we have prepared for you discounted return tickets and of course a convenient family ticket.
In a separate section of our website you can get more information on the trips to the Zoo.