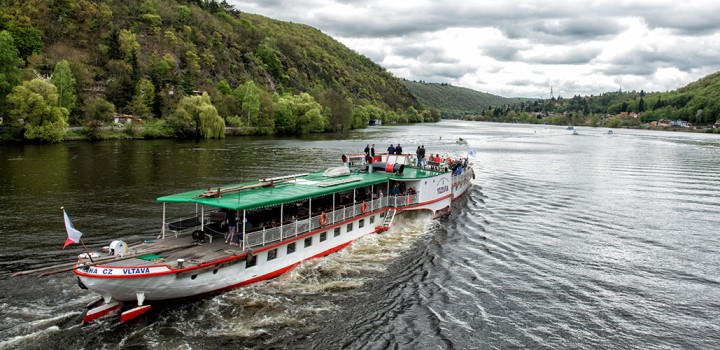 The first cruise to Slapy this year is coming soon. We depart on Saturday, April 30 at 8:30 from the Rašín Embankment.
The season for these traditional cruises to Slapy will kick off with the historic Vltava steamboat. You can purchase a one-way or discounted return ticket. Purchase on-line on our website and get an additional 10% off.
More details on the cruises to Slapy page.
You can also choose the all-inclusive variant of this cruise with lunch menu, drinks, snack and more.