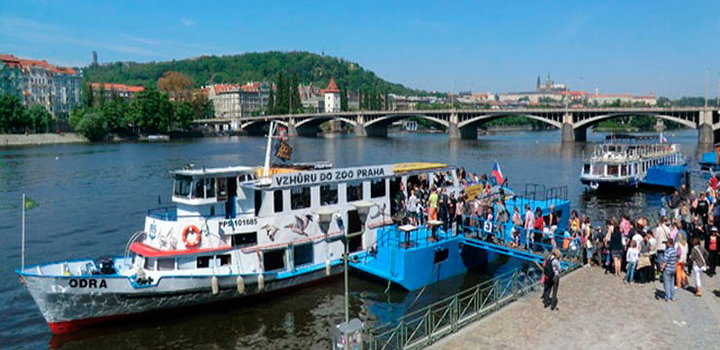 At the upcoming Easter weekend (Saturday + Sunday, not Monday) we will launch the first cruise to the Prague Zoo. The first cruise will depart on Saturday, March 26 at 9:00 in the morning from the Rašín Embankment. This will be followed by other cruises at 12:00 and at 15:30. You can also take a cruise to the zoo from the dock at Čech Bridge.
You can also enjoy your trip from the zoo to the centre of Prague, as our cruises also return from Císařský Island near the zoo in the direction of Čech Bridge and the Rašín Embankment.
Concurrently we have prepared for you a discounted one-way or return ticket combined with admission to the zoo, leading to real savings.
You can find details about the cruise schedule and prices on the cruises to the zoo page as well as the possibility to reserve your tickets or to purchase gift certificates.
We wish you a Happy Easter!