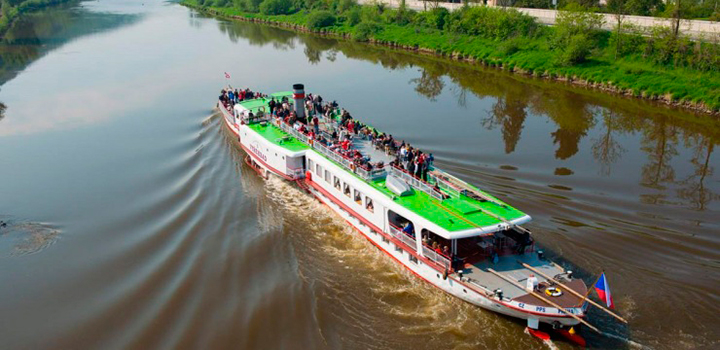 Because of the increasing interest in a day trip to Slapy, we have decided to make this cruise more frequent, until 14 September we will sail every Saturday as well as Sunday. We set sail from Rašín Embankment always at 8:30 and return back at 18:00.
In addition, we are glad to announce that all these trips will be sailed  on our historic steamboats Vltava and Vysehrad, our cultural heritage.
More details about the cruise can be found on the website Boat trip to Slapy.