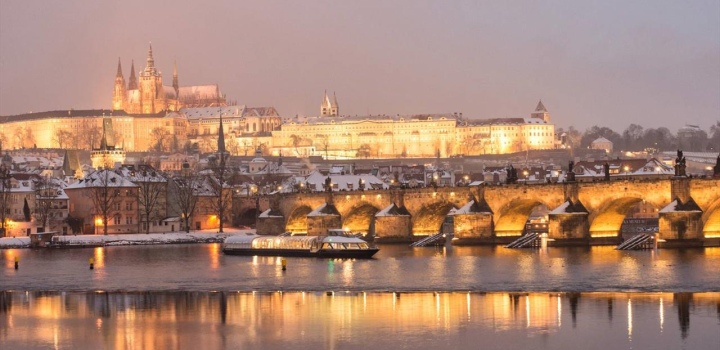 In winter, instead of freezing in a dock somewhere, our boats are still very much in use. Even in the sub-zero temperatures that we are now experiencing, the salons of our boats are wonderfully warm and ready for your favourite cruises. 
The one change in the winter months is the dock from which the boats depart. All winter cruises depart from the dock at Čech Bridge, pier no. 5.
You can find a detailed overview of our current winter cruises here. And don't forget that Valentine's Day is coming soon. A romantic cruise on a boat can be the right gift for your partner.