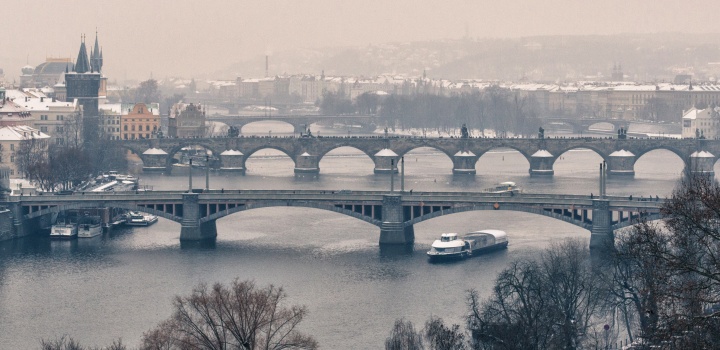 The winter season is coming, which means that from 31 October 2016 all of our cruises will depart only from Čech Bridge. Our lunch on board cruises will begin there every Friday, Saturday and Sunday at 12:00 p.m. And we will also be operating our dinner on board cruises daily from 7:00 p.m.
Of course you can also take our gourmet Sweet Prague cruise, traditionally operated on board the Lužnice and which will take place every Wednesday, Friday and Saturday always from 8:00 p.m.
And the winter season will also continue to feature our regular cruises. You can take an one-hour cruise daily on the hour from 11:00 a.m. to 7:00 p.m. and two-hour cruises daily from 3:00 p.m. Please note, however, that all of these cruises also depart only from Čech Bridge.
The winter season will end on 31 March 2017. We will inform you about our summer cruise schedule in due course.