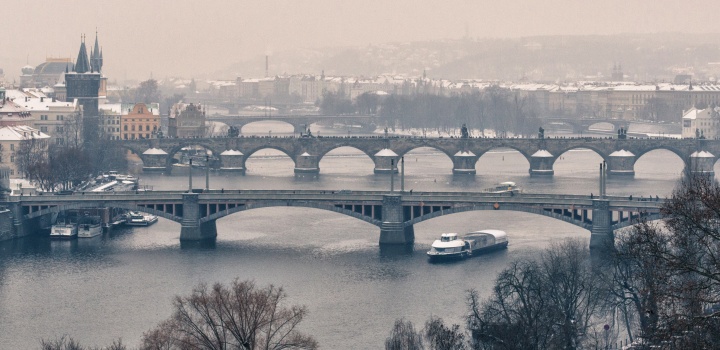 Even in winter there are plenty of cruises to choose from. We can currently offer you seven regular cruises.
Until March 17th there are one-hour and two-hour cruises (also a variation of these cruises with a dessert) and a dinner cruise every day.
The lunch cruise takes place every Friday, Saturday and Sunday and, starting 25th February, the a la carte dinner cruise (Sweet Prague) will commence again.
All cruises depart from the dock at Čech Bridge.
You can see detailed information regarding the cruises here.