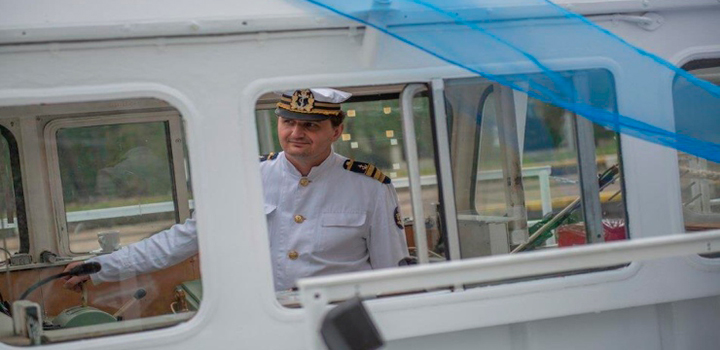 On Saturday, 26 April our newly refurbished boat Labe sailed on a historic cruise for the Blue Ribbon, the traditional cruise on the route Prague to Děčín. The boat tried to set a new speed record and gain an entry in the Czech Book of Records.
The whole cruise, during which the boat Labe stopped in more than 10 harbors and passed 12 lock chambers, took 12 hours, 59 minutes and 33 seconds. Thanks to this record the boat Labe won the Blue Ribbon and its speed cruise will be entered into the Czech Book of Records.
You had the opportunity to watch the course of the cruise in the coverage of the Czech Radio through direct inputs from the studio, located on board of the ship. To get a real feel of the whole atmosphere, you can also look at the photos.