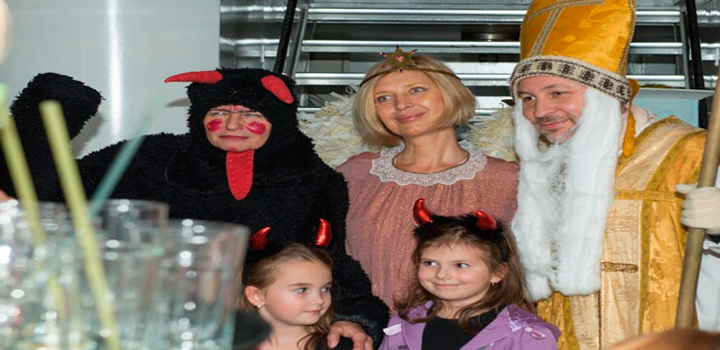 Tonight is marked by the celebration of St Nicholas, who, accompanied by an angel and a devil, gives out presents to the good kids while the devil scolds the naughty ones. And so we decided to invite them to sail with us on our oldest and largest steamer Vyšehrad.
St Nicholas and Angel were giving out small presents to the good children and the devil was clanging his chain as a warning to those kids who have been naughty this year.
However, we believe that the devil didn't frighten anyone too much and that both the kids and their parents have enjoyed St Nicholas day with us to the fullest.