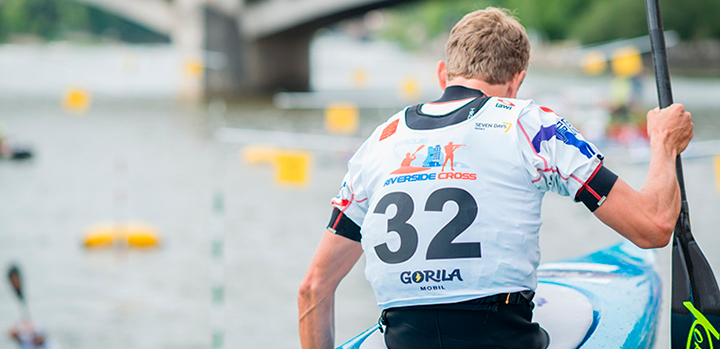 Prague's riverside at Rašínovo Embankment was alive again. This time it was the event of Prague Riverside Cross that livened up the place, an unusual combination of water slalom and biathlon shooting.
Not only this unusual biathlon on the water, but also the famous names of the 32 slalom racers and kayakers from all over the world, and even the Olympians of summer and winter Olympic games attracted crowds of fans to the banks of the Vltava River and on board of our steamboat Vyšehrad.
The winner of this sport show, at which there wasn't a lack of awkward falls into the water and even a drowned gun, became the double European Champion Vit Přindiš, who mastered the best slalom between five gates and shooting with a laser gun at target from a kayak.
We believe that this event, which was the brainchild of the Olympic medalist in white water Vavřinec Hradílek, was enjoyed by all visitors and athletes themselves.