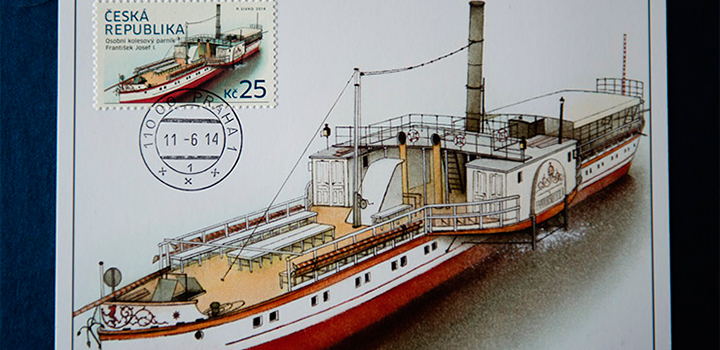 Today we were honoured to host aboard the historical steamer Vyšehrad an extraordinary event – Launch Ceremony of New Stamps of Česká pošta with the theme of the Steamer Franz Joseph I.
The ceremony was held in the historical quay on Rašínovo nábřeží and the stamp was officially launched in the presence of the Mayor Oldřich Lomecký, who became the godfather of the new stamp, director of Department of Stamp Design Břetislav Janík and the author of the design, painter Pavel Sivek.
On this occasion we also introduced and launched a new book by Miroslav Hubert "The History of Establishment of Prague Passenger Steam Navigation in 1865". The event was graced by the presence of Mrs. Věra Čáslavská.