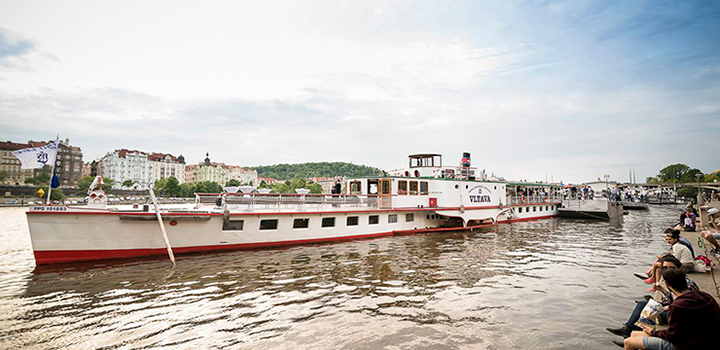 Rental of our boats for various kinds of company events has become ever more popular and this trend looks set to continue this season too. In addition to our most advanced boats there is also great interest in our two historic steamboats, the Vltava and the Vyšehrad.
If you too would like to rent one of our cruisers or steamboats we will be happy to help you choose one, in addition to selecting the catering, sightseeing routes, accompanying programme and more.
If you are thinking about holding your company event on board one of our boats, we recommend reserving a date as soon as possible.