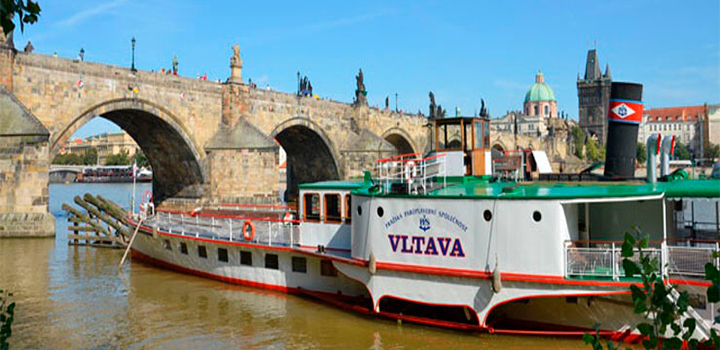 The Prague Steamboat Company received another prestigious award. COT Business Editors – media experts with years of experience in the field – decided to award a project that could be called "Greening river cruises in Prague".
The Prague Steamboat Company has earned the award thanks to several activities and projects that have been carried out in the past few years, expecially the construction of an ecological landing place at Kampa, the renovation of the Vltava steamer or the launch of a few hybrid and solar-powered boats.
Landing place at Kampa
The history of the landing place at Kampa which is situated in the vicinity of Charles Bridge dates back to 1880, last year the 130th anniversary of its foundation was celebrated. It was already before World War I – in 1912 – when the first regular river cruise to Mělník was launched.
During the landing place's reconstruction lots of historical sources were used to make the place look like as it always used to in the past.
These days it serves above all the Vltava steamboat and her sightseeing river cruises around Prague and also the ecological boats Šárka, Vlasta, Libuše and Bivoj.
You can read and download the whole article by COT here in PDF, though unfortunately it's only in Czech.