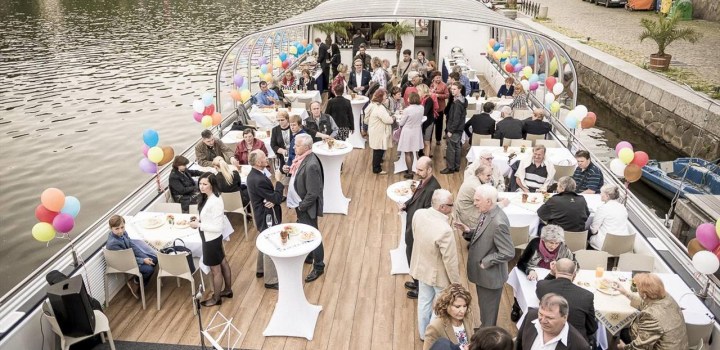 Available dates to rent a boat for a company event are already filling up fast. So if you too are looking for an original venue and great service for your company event, don't hesitate to make a reservation. The most popular times are in May, June, September and December and tend to fill up the quickest.
You will find an especially modern and stylish atmosphere on our most advanced boats the Bohemia Rhapsody and Grand Bohemia. If you prefer a more classic look, we can offer the Labe or the Vltava steamboat. Naturally you can choose one of the other boats from our fleet too.
We can also arrange catering and an accompanying program for company and other events. Please contact us and we will discuss and arrange everything with you.