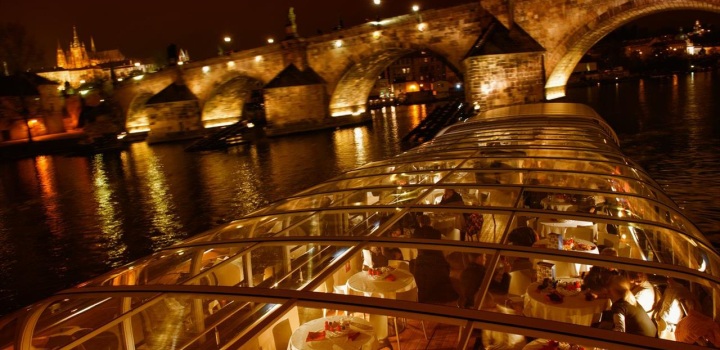 Slowly but surely Christmas is coming and with it the time for company Christmas parties. If you are looking for a place to hold yours, it's high time to make a reservation.
On our most attractive boats, the Bohemia Rhapsody and Grand Bohemia, we can still offer the most demanding customers a few available dates. However, you can also reserve a company Christmas party on one of the other boats in our fleet, in particular the stylish Lužnice and Labe.
The capacity of our vessels ranges from 10 to 200 people. The boats also offer different services and facilities. Please take a look at our fleet and do not hesitate to contact us directly to ask for our help in choosing the right boat for you.
You can also send us your Christmas party budget and we will prepare a tailor-made offer for you.