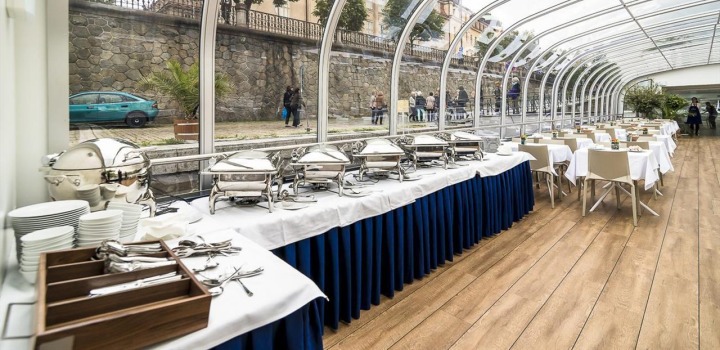 This Sunday, 9 April at 11:30 the first brunch cruise on board the Bohemia Rhapsody will set off.
You can come aboard already at 11:00 at our dock at Čech Bridge. The boat will be anchored at pier no. 5. You can then look forward to a 150-minute cruise full of great refreshments.
More details about this cruise are available on the brunch page where you can also buy cruise tickets on-line.
And when purchasing on-line enter the discount code "DUBNOVYBRUNCH" and get a 20% discount.