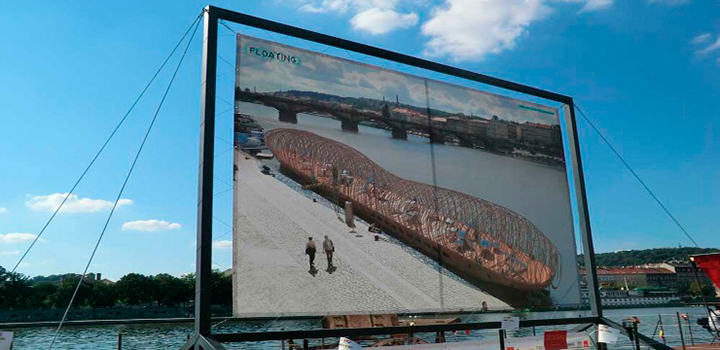 A very interesting event took place at the weekend by the Vltava river – the first year of a festival called Ahoj, Design! (Hello, Design!). Several chosen designers took part in the festival and displayed here their works such as jewerly, fashion, porcelain, magazines and publications from independent publishers, all this being accompanied by interesting music.
The festival took place on the deck of a historical boat from the 1930s, which is the time the origins of the last two remaining still functioning steamboats – the Vltava and the Vyšehrad date back to.
The boat undoubtedly created a fantastic and unique atmosphere for the whole event. Now it will undergo complete reconstruction and will be positioned on the Vltava river as a floating exhibition place where various exhibitions and other cultural activities can take place.